CRUNCHY, CRISP AND BUTTERY
40 SAVORY PIE RECIPES E-COOKBOOK!
Best 40 SAVORY PIE RECIPES you need to try
for

$9.99
$7.99!!!!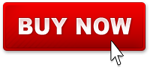 From the pub goodness of a Steak and Cheese pie, Shepard's pie, Beef and Guinness Pie or a traditional Aussie Chicken pie to the delicate Chicken Tikka samosas or Sun dried Tomato tiropita, there are so many recipes you really have to try in my cookbook!
Forget about your sweet tooth and dive in these awesome savory pie recipes!
40 CRAZY GOOD RECIPES FOR YOU TO TRY!
Generous sized pies and pot pies just perfect for family dinners, mini pies, empanadas, turnovers and so much more!
A LITTLE SNEEK PEEK OF WHAT YOU CAN FIND INSIDE…
Large pies that will satisfy everyone!
Greek Cheese Circle Pie, Chicken Bacon and Blue Cheese Pie, Canadian Tourtiere Pie (from left to right)
Mini Pies, perfect for brunch or picnics!
Australian Chicken Pie, Mushroom and Spinach Pies and Enchilada Pie (from left to right)
Hand pies, for a quick, light lunch or a picnic:
Pork and white wine empanadas, Sun dried Tomato Tiropita and Chicken and Green chili hand pies (from left to right)
••••••••••••••••••••••••••••••••••••••••••••••••••••••
GET THIS E-COOKBOOK INSTANTLY!
Best part about an e-cookbook is that you can start using it straight away after purchasing it! No need to wait for a couple of days to be delivered. You just download it and you can use it on your computer, iPad, tablet or smart phone.
Of course, if you prefer a hard copy, you can print it out without a problem!
Thank you for reading about my first e-cookbook in "Globetrotting Cuisine" series!
Oana